Advocating For Legislation That Shapes The Economic Prosperity Of This Region
As a key stakeholder in the City of San Jose it is our duty to fight against any policies that may impact the economic health and future of our city. When we speak up, the City of San Jose listens. elected. We believe that when business succeed, communities thrive.
How Our Advocacy Efforts Have Helped Our Members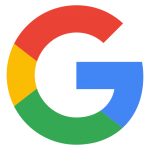 The SJC advocated at various community & city meetings!
The SJ Chamber partnered with Google after learning about our approach and perspective and was ultimately able to effectively provide advocacy support. The SJ Chamber advocated at various community and city meetings, gathered letters supporting Google's presence in San Jose, and rallied support from San Jose-based small businesses and community organizations.
Javier Gonzalez
Government Affairs & Public Policy Manager, Google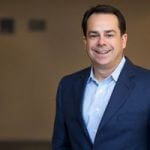 We couldn't have done it without the SJC's support!
The SJ Chamber is a critical resource for our business when it comes to fostering an environment that continues to attract and retain the best and brightest in Silicon Valley. The cost of housing is just one of the many issues we face in maintaining our global advantage.  Educating policy makers, City staff and neighbors on the issues has never been more important. We appreciate the SJ Chamber's advocacy and leadership on issues that directly impact our residents' ability to afford a home like development impact fees, workforce standards and land use policies.  The SJ Chamber was instrumental in moving forward the City of San Jose's recently adopted co-living ordinance at the speed of business and we couldn't have done it without the SJC's support.
Shawn Milligan
Partner, KT Urban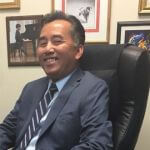 The SJ Chamber was integral in advocating!
In 2015, The SVO (SJ Chamber) was integral in advocating in support of state funding being allocated to the East Side Union High School District (ESUHSD) through the California Careet Pathways Trust (CCPT) program. Since then, The SJ Chamber has partnered with the school district through its STRIVE San Jose initiative and the San Jose Works program to provide paid summer internships to local high school students, thus preparing them for college and career. California currently faces a crisis of an estimated 1.1 million college-educated worker shortage by 2030, and this partnership helps to address this issue through a comprehensive and strategic education and workforce development initiative.
Tim Nguyen
Director of Career Services, East Side Union High School District
Advocacy Wins By The Year